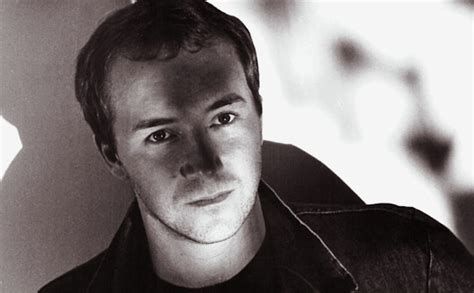 Grant McLennan:  February 12, 1958 – May 6, 2006
I'm highly susceptible to the phrase "The Greatest Band You've Never Heard Of." What? A great band that I have never heard of. Who are they? 
Starting with my teenage infatuation with The Band, I have a history of falling for critically acclaimed bands with poor sales. The Vulgar Boatmen are at the top of my list. It plays to my vanity of wanting to be "in the know," always. 
Since January, I've come across three of "The Greatest Bands You've Never Heard of," Teenage Fanclub, The Chills, and The Go-Betweens. I'll have to write more about the first two at some point, but I have it bad for The Go-Betweens. I can't stop listening. I can't recall ever having so many songs from one band stuck in my head at one time. 
I also find it interesting that if I had heard 16 Lovers Lane when it was released, I would have thought it was stupid, pretentious, and over-produced. I was seventeen. Maybe it took 50 years for my brain to be ready for the genius of The Go-Betweens. 
I had an epiphany a few days ago: rock bands are closer to a movie than a classical orchestra. Melodies, lyrics, and rhythm are important, essential, but only part of the experience. A rock band is more like an art installation. You have the sound, the look, the biography, how the band acts, what they say. There is even a bit of reality T.V. in there. I think it is the combination of all of those things that make a band really interesting. I think that is why rock bands tend to be formed by visual artists and not by music or even English majors. Music majors play jazz or fusion. The visual artists see the whole play out on the stage and beyond. I think that is why I'm so taken with The Go-Betweens. 
I read Robert Forster's book, Grant and I Inside and Outside The Go-Betweens in three days. They were both film buffs. They even wrote a film script together, but they definitely saw The Go-Betweens as something larger than a rock band. When you work the big picture, even songs that aren't that good or horrible recording techniques add drama to the story and suggest what might have been rather than just being not that good. 
Details are important. I also read Forster's recollection of McLennan "A True Hipster." What grabbed me was that he ends the piece asking how many rock stars read The New York Review of Books. McLennan was a subscriber and so was I at the time around 2006. I had discovered The New York Review of Books in the waiting room of a doctor's office. It wasn't a magazine, it was tabloid size, printed on heavy newspaper, and the writing was the best. I couldn't wait for it to come in the mail and sit out on the front porch with a cup of copy. It was filled with articles about authors and books that I'd never heard of. While reading, I felt smart and cultured - the literary person I always wanted to be. And here was Grant on the other side of the world probably feeling the same thing. We had that in common! 
Oceans Apart was the first album I got into, and Grant's songs "Finding You" and "Boundary Rider" were just perfect. Songs that on my best day I wish I could write. Finally, I had found a musical role model. I was crushed to learn that he had passed away 15 years ago, May 6, 2006. I was surprised by how much I've been grieving his loss. 
Then I got curious about his death. The Wikipedia explanation seemed a little sanitized. He had been having health issues. I wish I hadn't dug any further. I wish hadn't read Steve Kilbey's account of Grant. 
But why did Forster include that detail about The New York Review of Books? Maybe he knows his fans. 
But after finishing Grant and I, I have a new perspective. I realized that everything I know about Grant, I know from his songs and Robert Forster's description of him. Forster writes about his friend with honesty and charity, bringing him to life for those who never got to meet him. He pulls this off with such naturalness, you don't even realize what is happening. You get the portrait of a human being, flawed, but still beautiful – like all of us. It raises your mind to higher things. 
I was raised Catholic and taught that death is not the end. Life doesn't end, it just changes. This is sometimes hard to fathom, but I find it comforting to think that Grant still exists, and that I can pray that his soul has found peace, and he may even appreciate that gesture and say, "Thanks mate."