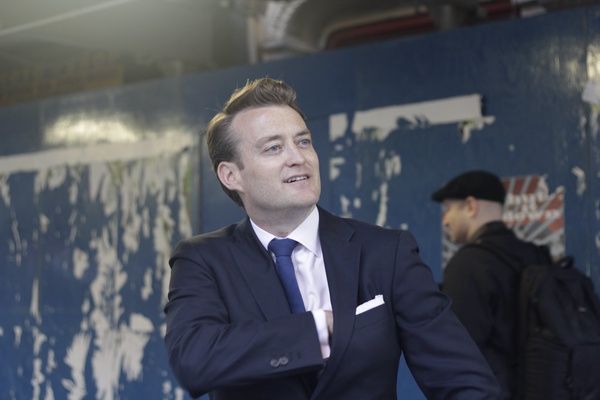 "And the man in the suit has just bought a new car from the profit he's made on your dreams" Low Spark of High Heeled Boys 
I received this e-mail today and I couldn't help but make some comments in light of my last post on The Great Restoration. 
First some disclaimers, I'm on their e-mail list because I've attended some of their webinars in the past and used their free online resources. I found them very educational and part of me wants to tune into this one as well. I've modified the e-mail below only to remove names. My comments follow the e-mail. 
XXXXXXX
Hello, 
In a few days (this Wednesday), my friend XXXXX is hosting an in-depth "fanbase growth workshop" for artists who are ready to uplevel their music career, and thrive during these challenging times. 
He's revealing some of our best techniques that are usually reserved for his $5000+ clients at XXXXX Musician. This is the first time he's given away this information for free. 
If you've known XXXX for a while, you may have heard about the XXXXXX Academy before - it's XXXXX Musician's flagship mentoring program, and it's something I recommend to artists when they're ready to step up their game. 
On Wednesday, we're peeling back the curtain in a LIVE training to dive into 3 main topics: 
Artistic Identity: Hone in your music brand to give you clarity about who you are as an artist, so you can attract the best-fit audience who will love your music. 
Thriving Fanbase: Set up your marketing so we can build your loyal fanbase based on your artistic identity and your strengths. 
Revenue Multiplier: Create an automatic monetization system to fund your artist lifestyle so you don't sacrifice your talent or lose touch with your musical identity. 
XXXXXXX
Where do I even begin? First of all there is an assumption that there is an audience out there willing to spend money on the music and merchandise of an artist that they have not even heard of today. 
The second assumption is that there are things that you, the artist, can do that can influence the behavior of this audience waiting with credit card in hand. 
As for the audience, you want to reach the Bandcamp audience because nobody is buying CDs and the other streaming services don't pay. According to the Bandcamp web-site, "Fans have paid artists $704 million using Bandcamp, and $21 million in the last 30 days alone." That is as of today, March 29, 2021. Bandcamp claims to be "an indispensable tool for hundreds of thousands of artists." I love Bandcamp. Let's do a little math. Let's be conservative on the number of artists. If you divide 200,000 artists by $704 million, you get on average $3520 per artist. Not enough to quit your day job. 
I think that the audience/market for new music is much, much smaller than advertised. 
As for there being things in your control that you can do to grow your audience, sure, but your level of influence is going to be in the 10s, not 100s or 1000s. And yes, there are new artists that are successful, but when you pull the thread on their biography you will always find a lucky break with a well-connected celebrity. 
In summary, the course will teach you to, "Attract the best-fit audience who will love your music…[and] fund your artist lifestyle." In short, we will teach you how to control people so that they love you and give you money. Or am I reading that wrong? Should I say "influence" instead of "control"? And how is this any different than selling your soul to the devil or at least trying to buy power? 
Also, let me know an artist worth listening to that has a written artist identity statement. I can't find what John, Paul, George, and Ringo wrote down.
But what do I know. I'm just a loser. I never made it. I never will make it. 
Take it from Jeff Tweedy in How to Write One Song (page 9): 
So You Want to Be a Star? 
It's soul-crushing, at any job, to aspire to BE something versus being driven by what you want to DO. Do you want to be a "star"? Don't bother. You're going to lose. Even if you make it, you'll lose. Because you're never going to be exactly what you're picturing. But what do you want to do? You want to play music in front of people? You can do that. You want to see if you can get better at playing in front of a larger group of people? You might be able to do that. I can even see someone deciding that they're going to create an outrageous persona and experiment with new musical forms. And that might end up making them a rock star, but I doubt the title is anywhere near as satisfying as the creation part.