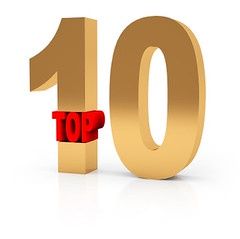 I've always loved reading people's year end lists of favorite music. I'd spend most of January trying to catch up on what I had missed in the previous year. A few years ago, Warm by Jeff Tweedy appeared on numerous year end favorite lists. I love Jeff Tweedy, but after I took a listen, I came to the conclusion that I was on my own. 
Nevertheless, I've always wanted to make my own year-end top 10 list. But asking me to pick my favorites releases from 2020 is like asking me to list my favorite light beers. I'm fussier about music than beer. If you asked me what I liked that came out in 2020, I would say, "I liked what my friends put out, but I'd like another question please." So here's this instead.
The Deep Roots releasing our first album, Never Coming Back, was a highlight of the year that is difficult to top. I loved everything about it. I'm really proud of what we accomplished, and it left me loving music even more and excited to work on new material. Would I be happier if the number of people who listened to it was closer to 50,000 rather than 50? Even though that is out of my control, it is something I think about. Which leads to number 2. 
The Deep Roots first electric practice after the lockdown. We had gotten together in the back yard a few times when the restrictions started to get lifted and played acoustic. However, our first session at full volume was memorable. From the first note the monster was out of the cage. There was a lot of pent up stuff that had to get out. When we finished, my wife said that she was shocked that the neighbors didn't call the cops because we were so obnoxiously loud. I'd like to think that even if our neighbors didn't like how we sounded, it was at least the sound of normalcy returning and that was alright. Would I trade that night for 50,000 listeners? Never. 
Social media. I've long resisted Facebook, social media, cell phones, web-sites, etc… I'm cool. I'm about the music, man. I'm above all that. Except during a lockdown when you can't play gigs or even practice. So I read Social Media Promotion For Musicians - Third Edition: The Manual For Marketing Yourself, Your Band, And Your Music Online by Bobby Owsinski. He said I had to develop a web-site, and I had to get on Facebook. No. Not Facebook. Then a funny thing happened, I kind of liked it. I've been able to connect with other artists, especially in Pittsburgh. Jacob Stempky of The Mixus Brothers, Chet Vincent, Nicole Leckenby, and Natalie Sebula-Belin, and other artists across the state such as TC Carpenter and Clyde Rosencrance of Sleeplore. Then there was Vulgar Boatmen awareness month, where I got to connect with some of my idols. Would I trade 50,000 listeners for the 50 which includes the artists I've listed above and the chance to get to know them and their work? I'm not making that trade either. 
Whoops. This was a year-end list. I should at least list one album, other than The Deep Roots. I'm going to back 60 years and say the first self-titled Joan Baez album. Yesterday, Prog. Today, folk. He's lost his mind, but if you listen to her version of "John Riley," you make think otherwise.
Though 10. Whatever. Happy New Year.